Technology
Salt
In other industry tools, visualizing big data too often translates into reducing billions of records to a few data points for a basic chart. We see it differently. High fidelity layered expression of all the data enables the viewer to discover and correctly interpret unforeseen patterns and anomalies, and to understand the true nuances of answers in complex information environments. The following were built using Uncharted's Salt in combination with other leading big data frameworks: ---

Influent - Follow the Money
Influent® is a fresh approach to link analysis for graphs of transactional data. Influent empowers analysts to visually and interactively investigate transactional flow between billions of entities, accounts and transactions, revealing actors and behaviors of concern.
Learn More
---

Use TellFinder® to search vast areas of the deep web or other media troves for connections to known subjects. Discover network personas in a fraction of the time.
Learn More
---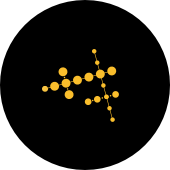 Salt
Salt is a library for creating interactive visualizations of massive datasets. Salt generates scalable representations of billions of data points, enabling visualizations including geographic heatmaps, cross-plots or time series, and multi-dimensional visual analytic overlays.
Go to Salt Website
Products built with Salt